We got our round-trip plane ticket around May 2017, and the cheapest was $180 per person. Plus checked in baggage ($40), total of $407 for 2 persons with Spirit Airline.
We just booked 3 days for our Orlando trip, basically we just wanted to go to beach and one of the theme parks
We chose Daytona Beach and Universal Studio Orlando, because of Harry Potter 😄
Since it is peak, the ticket for 1 day park to park ticket is $179.
We're still thinking if we will get express pass, but it's kinda expensive 😛
We also booked a car with Budget, which cost $145 for 3 days. We reserved it a month before our trip, so it's kinda cheaper at that time for an economy car.
Since transportation (bus) will take too much time, a car is more time efficient for this trip.
Our flight is from Buffalo NY, which is the Niagara Falls airport to Orlando MCO airport, which took us almost 2 hours.
We picked up the car in the airport around 11:30 pm. We got a Toyota Yaris. We just put a $5 gas on our last day, as I thought we might run out of gas, but surprise, surprise, for $5 we had a half full gas tank with that money.
Our hotel is just 30 minutes away from airport. The Mystic Dunes Resort.
It's kinda late when we arrived and we need to wake up early for the Daytona Beach, time to get some tan 😃
We woke up around 8:00 am and left the hotel around 8:30 pm. We also stop for water and hot chocolate. We arrived at the beach around 10:00 am. We just stroll and swim and take pictures and left around 1:00 pm.
I forgot to take a picture of Daytona Beach..😅
We were so hungry by that time and wanted to have a chic fil-a for lunch.
And time for another 1.5hours drive to hotel, so we can rest and shower.
We planned to go to Disney's Boardwalk but, it rained so hard, so we just made a detour and had our dinner at Denny's.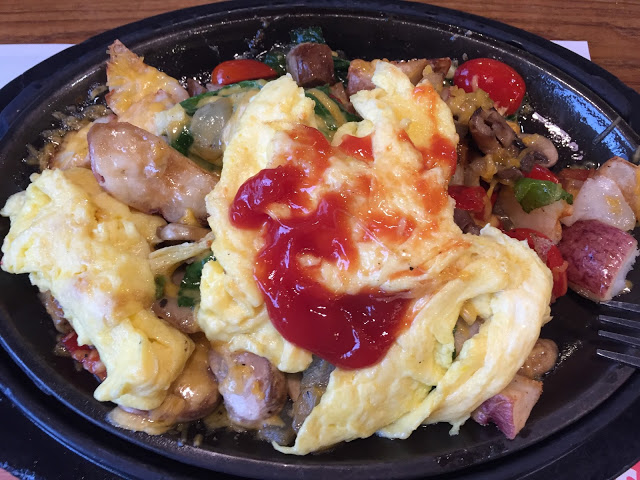 We just enjoyed the amenities of the hotel before going to sleep, since we need to wake up early for Universal Orlando Resort.