We left at 10:00am. Yeah, I know, it's kinda late…LOL. I'm excited, this is it! The happiest place on earth, haha! We just chose Tokyo DisneySea. They said that the rides are better than Disney Land

Bought online tickets, printed on A4 paper (black and white), and that's it! we just need to go to entrance and scan the bar codes.
So what to do first, Take a picture with the characters. Most of the characters, will choose who they want to take a picture with. There's no queue, but we're not the chosen one, LOL.
We wander first and look for some rides that we want.
But all the rides have long queue 😞 so where to go? Wait, I know there's fast pass, so I read my ticket, and yes, we can avail it, free of service 🙂 Yay!! (instructions are in the ticket)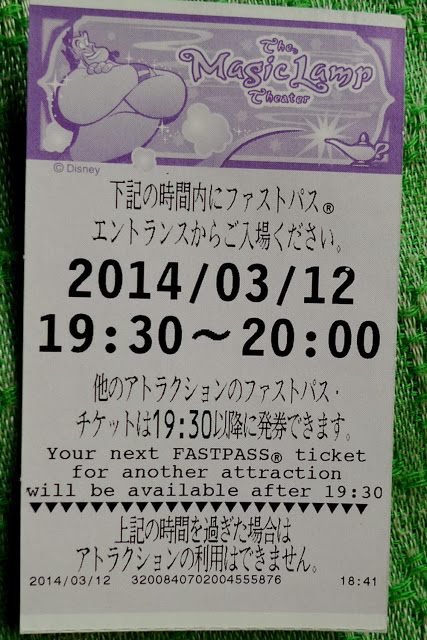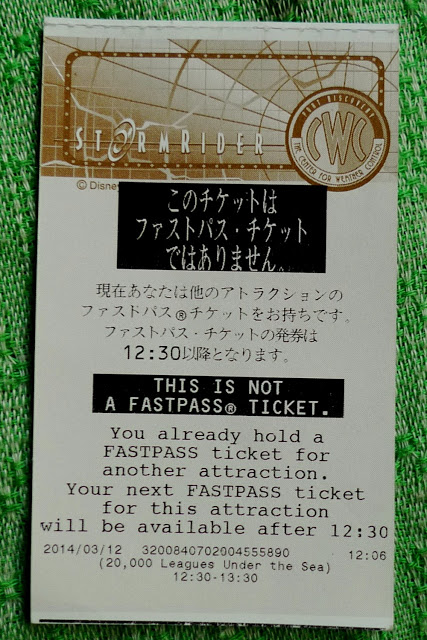 The fun of having a fast pass.
But not all rides have fast pass ticketing. If they have, it is not available for the whole day. So it's still possible fall in line in stand by, which is, I don't know how long will you wait, 
We watched shows whiles waiting for our fast pass.
All the events/entertainment shows are listed on the brochures, so make sure to get the English version.
Late lunch. We asked one of the staff where we can find burgers or sandwiches. She recommended 2 restaurants, we chose the Cape Cod Cook Off, and still have long queue, why??!! 😖
Now I know why. While you eat, there's a mini show starring Duffy with Mickey, Miney, Daisy and Donald Duck. Price of set meal is ¥990 (burger, drinks, and lava cake). There's also a time that will be given to your group, this indicate until what time you should stay in the dining area (in our case, its 1 hour)
After lunch, we just walked around the park to see it all.
I think we've seen all the theaters. Because, some of the good rides doesn't have fast pass ticketing 😔
So we just look for a place where we can sit to wait Fastasmic show in Mediterranean Harbor. We waited for 30 minutes and it's getting a little chilly!
And we bought headgear as a souvenir 😁