Our last tourist spot after Toronto. Niagara Falls.
I've been to Niagara Falls before, but this time we had different views of it 😊

Ways to go to Niagara Falls from Toronto:
Most of it will stop in Niagara Falls station. To get to downtown, you can take a taxi or public transportation, or the WEGO.
There are 4 ways where you can see the breathtaking view of Niagara Falls.
In the Skylon tower. We reserved our lunch buffet online. We had a schedule time. They gave us a small ticket on what time we can go up.
Once we entered the elevator, you can already see the view…so breathtaking. I can't stop taking pictures and videos of the falls. I think I didn't eat much of the buffet
.
We enjoyed our lunch while watching the falls. Though they just have a small selection of food, but with the view, it is worth it.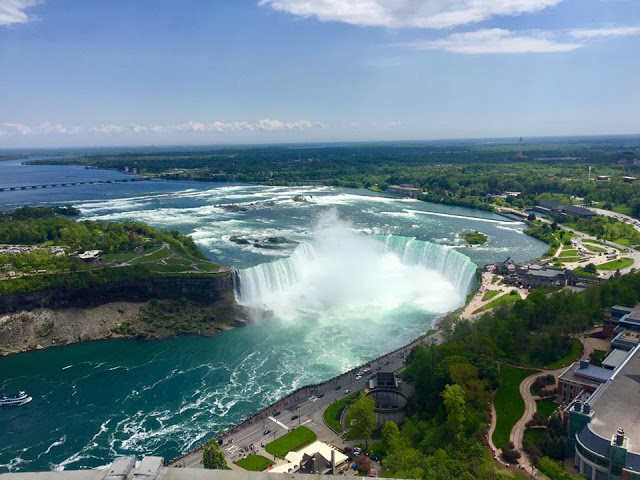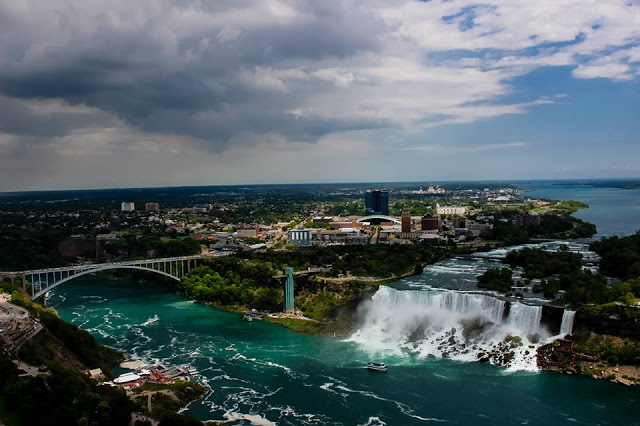 The 2nd one is the Journey Behind the Falls. It cost C$17.30 + tax.
You can buy the ticket to any  Niagara Parks Welcome Centre. You can find the entrance in the Table Rock Welcome Centre. In the attraction, they will provide a pancho, for you not to get wet 😄.
Or go to have a closer view of the Niagara Falls. It's just outside the Table Rock Welcome centre. You will know, because all of the tourist are there 
.
The last two are the Hornblower cruise and the Niagara Helicopters. Which we didn't try. It will take you to the horseshoe falls and US side of Niagara.
You can go to this site for Niagara Attraction Package or the Niagara Wonder Pass.
And of course, you can always try and have fun in casinos 😊