We arrived in South Korea late at night and looked for the guesthouse.
The next morning, we went to Ehwa Women's University.
Even with the directions to Ehwa Women's University, we got lost, LOL..We should alight in Dongdaemun History and Culture, instead of Dongdaemun… (so as usual, wasted time, 😅)
Anyway, we were able to find the Ewha Women's University just by following the groups of people/students 😃, we're not sure if that's the right place, until we saw it 😃. Yay!
The structures, was just wow!
Hongdae
After walking around Ewha, we're out of energy, and we need to refuel, LOL, it was past 1pm, and we decided to eat at Hongdae.. Han's Deli was good and affordable 😋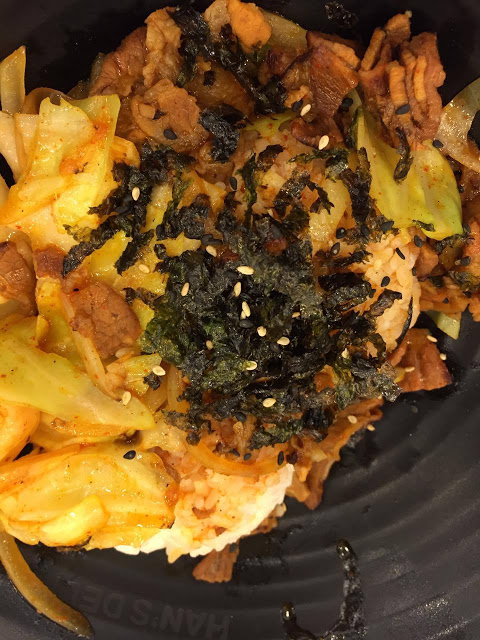 After our late lunch, we just stroll around hongdae and eat pancakes 😋.
We've been here last time to visit the tricky eye museum, and it looks like they have a new theme!
After the long walk, we decided to go to DDP, so we can see the Led Rose Garden. Exciting isn't it 😊
Well, well, well, just look at it.
Simply Amazing!!!
We opt not to go inside the museum, as we're not sure if we will be allowed to take some pictures of the design arts, so again we just stroll.
Unfortunately, we're so tired, and we can't wait for the Rose Garden to light up. 😡
And we need rest for the next day. 'Cause we need to wake up early for Nami Island, but before that, we need to visit Paris Baguette 😋